There are a few places in the Western U.S. that I feel people should visit. Zion National Park is one of those places. Anyone that has ever watched a western or wanted to see the desert, should make their way here. The drive is scenic on its own. No matter what the terrain will change whether you're driving from Salt Lake Airport or Las Vegas. Eventually, the dirt turns red and to the observant individual, they'll realize they are driving through wide canyons and that the mountains have been carved by years of wind and water and in some case fire. That is what the landscape of the west says to me. It was born of disasters, earthquakes and floodwaters and raging fires. Knowing this, it makes the west even more beautiful to me. Zion National Park makes these features even more apparent and the best place to take it all in is Angel's Landing.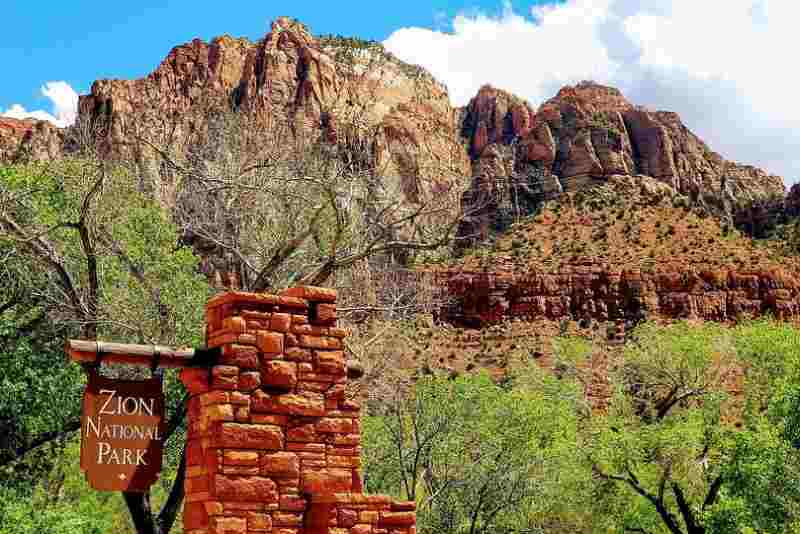 My experience with Angel's landing came as a surprise. My then-girlfriend, now wife, decided to surprise me with a trip to Zion national park. I had never been there and kind of wish she had told me where the surprise was and what the plans were. I like to be prepared when I go out to the wilderness. To save money we camped outside of the park. I like having OnXmaps on my phone because most of the time I can find public land to camp in when I go places and that saves me some money. OnXmaps does come with a free trial or monthly and yearly memberships. I also use it to track my hikes and to time myself and see how well I'm doing. This will matter later. There is camping inside the national park. Just like every other park, the campgrounds must be reserved ahead of time. Keep in mind that Zion National Park has visitors from all over the world and it does get crowded.
To hike Angels Landing there are a few things to consider. I always make sure I have a source of water on any hike. I like to use a camelback, so I also have survival gear just in case. We did the hunt around noontime, so we packed a lunch to eat up there. I wore running shoes since I wasn't aware of the surprise. I would recommend boots or hiking shoes. At the very least, trail runners. There is a part of the hike where it is very slick on a sunny day and you are standing on top of a cliff so traction is a must. I always wear hats when I'm out hiking, it was important in this hike because at the end of the trail there is very little shade.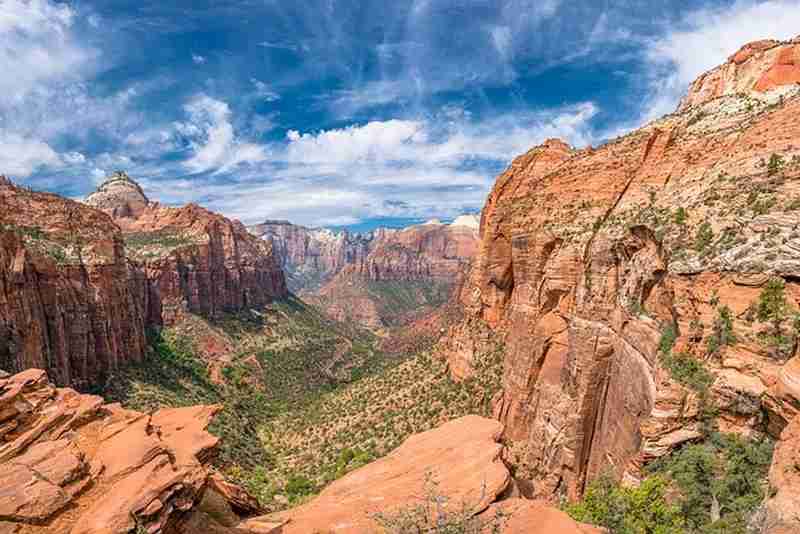 Getting to the trailhead is easy. We got on a bus at the visitor center and that took us up to our trail. Before getting on the trail there are some public restrooms and a place where we could fill our bottles if needed. The hike is 5 miles out and back. Most people say this is a difficult hike. It is also the most popular hike in the entire park. If you are a hiker or backpacker, this will be more of a moderate hike. The beginning is over a bridge over the virgin river and then it winds through to the first set of switchbacks. Most of this part is with no shade so leaving early for this hike is important if staying cool is important. After the first set of switchbacks, we get to what they call Refrigerator Canyon. This was my favorite part of the hike. It does get cold in here which I found refreshing after the hike. The coolest part to me was all the vegetation that lives in this part of the hike.
After Refrigerator canyon you head up 21 switchbacks. This part of the trail is well maintained, and the switchbacks are fairly short so they're not too steep of a hike. This is where some people begin to struggle with the hike so be prepared with water and to move around people. In the end, there is a good rest area, and this is where the views begin to open. There is a bathroom at the top of the switchbacks. At this point, some decisions need to be made. The last bit of trail is on smooth rocks, and there are chains bolted onto the side of the mountain. The scary part is the number of people going through this part of the trail. In many parts, you are standing on a cliff. I remember watching vultures flying beneath me and wondering how many humans had fallen there. Patience is key and having shoes with good traction matter from here on. At the end of the chains, you're only a few steps away from Angel's Landing.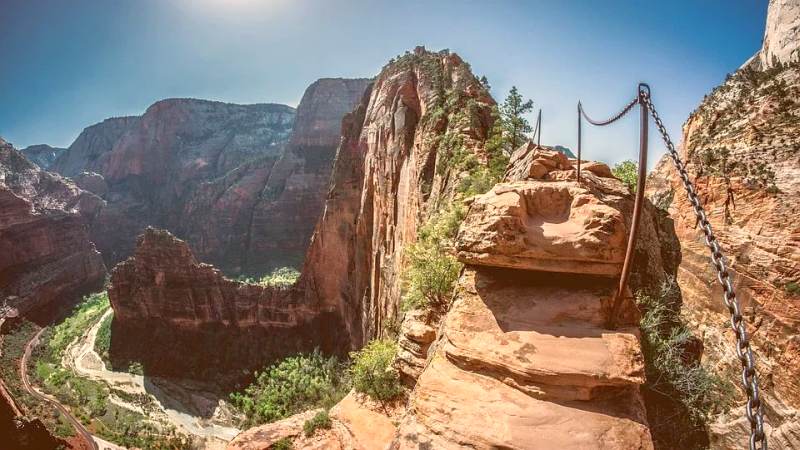 At the top of Angel's Landing I couldn't help but be amazed at the geography I was standing on. The virgin river runs at the bottom of the canyon and I felt like I could see for miles. Eating lunch at the top was a good way to enjoy the views. There were Rock Squirrels everywhere and if I didn't watch my food, I'm sure they would have snuck off with some of my trail-mix. Being up there also makes sense as to why this is the most popular hike in Zion National Park. Still, this hike should not be underestimated. It is dangerous but completely doable. The surprise was completely worth it. Everyone should see Angel's Landing.
More Info:
National Park Service: nps.gov/zion/index.htm
Zion National Park Guides: utah.com/zion-national-park/angels-landing