When outdoors canoeing, hiking, or backpacking a pair of compact binoculars might always be useful to have. The best small binoculars need to be stowed in your pocket or backpack without adding much weight or bulk. There is already enough gear and stuff that you are carrying around for your outdoor activities, such as food provisions, sleeping bag and tent and other camping equipment. Most binocular manufacturers offer different models of compact binoculars, so depending on what your outdoor engagements it shouldn't be too difficult to find the best small binoculars.
Best compact binoculars for hiking
---
Wingspan Optics Spectator 8X32 Bird Watching Binoculars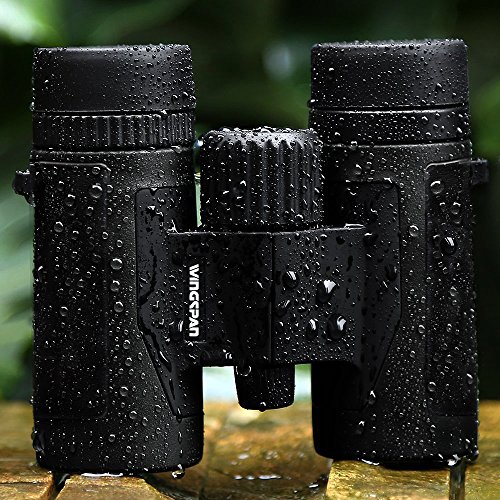 Wingspan Optics specializes in quality bird watching binoculars. The Wingspan Optics Spectator 8X32 Compact Bird Watching Binoculars is a high quality compact binocular that delivers high-resolution images. 100% waterproof due to a Nitrogen filled and sealed, it's a great indestructible compact binoculars for outdoors
Features
Compact outdoor binoculars
Magnification 8x, lens diameter 32mm
Field of view 362ft/1000 yds
Multi-coated lenses, BaK-4 Glass, Roof Prism
Nitrogen filled, 100% waterproof
Tripod adaptable
Neck strap and case included
---
Bushnell Powerview 8×21 Compact Folding Binocular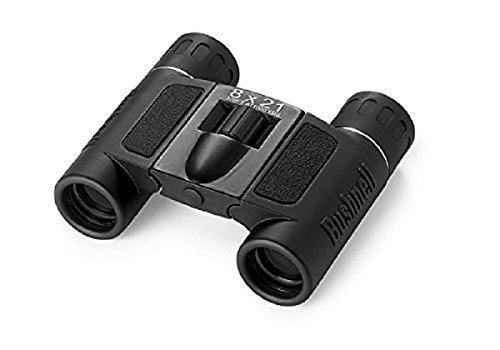 One of the bestselling small binoculars, the Bushnell Powerview Compact Binoculars are affordable all-round binoculars. Only 7 ounces light, these binoculars can be carried anywhere you go.  A convenient pair of binoculars at great value for the occasional user.
Features
Multi-coated lens optics providing a brighter view
Rubber exterior providing grip and shock absorption if accidentally dropped
Fold-down eyecups
Roof – Prism,  BK-7 Glass
Not water/fog proof
Neck strap and a carrying case are included
---
Bushnell Legend Ultra HD 10×25 Compact Binoculars

Another bestselling compact binocular from Bushnell is the Bushnell Legend Ultra HD. The multi-coated Bushnell ED lenses and Bak 4 Glass prisms of the Legend HD 10×25 provide sharp and crisp images. The housing is Nitrogen filled and O-ring sealed, making the Legend 100% waterproof.
A great pair of binoculars with high-quality optics at an affordable price.
Features
High-quality coated optics sharp images
ED glass lens
BaK-4 roof prisms
10x magnification, 25-millimeter lens
RainGuard HD water-repellent lens coating
100% waterproof
Twist-up eyecups
Neck strap and case included
---
Merytes 10×25 Portable High Definition and Blue Film Binoculars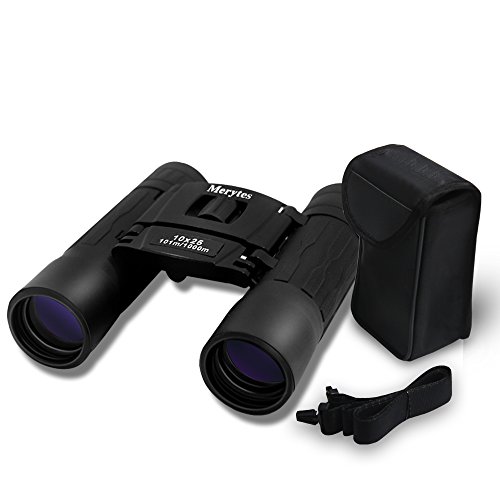 The Merytes 10×25 Portable Binoculars is a compact model for the occasional user. A lightweight build of tough aluminum alloy, the Merytes binoculars is small enough to carry everywhere you go.
Features
Coated optics for clear and sharp images
Low weight under 7 ounces
Carrying case and neck strap included
Not weatherproof
---
TERRA ED Pocket 10×25, the best small binoculars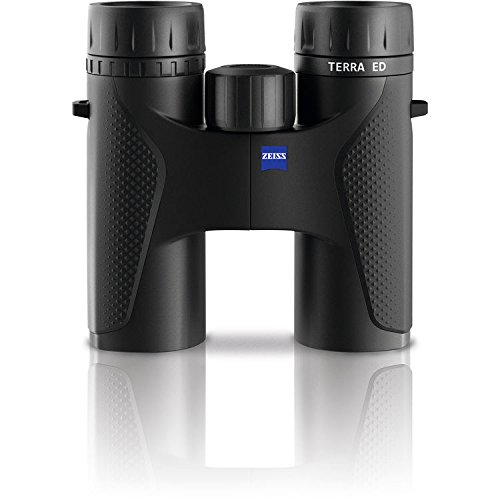 The TERRA ED Pocket 8×25 compact binoculars are high-quality binoculars that provide brilliant color and contrast under any light conditions. Waterproof, robust and reliable the ZEISS Terra line are some of the best binoculars for hunting, bird watching, hiking, and any other outdoor activity.
Features
Schott Extra Low-Dispersion Glass

Schmidt-Pechan Roof Prism Design

Hydrophobic Multi-Coated Optics

Glass fiber reinforced housing
Non-slip rubber coating
Nitrogen filled 100% waterproof
---
Compact Binoculars Features
By sacrificing some features, compact binoculars are much smaller and lighter than regular binoculars. So even the best small binoculars will not offer the same features. The compact dimensions imply smaller lenses and shorter tubes this will result in lower magnification, smaller field of view and lower twilight performance.  Depending on our budget to spend for the best small binoculars you have to compromise on features and performance.
Magnification, that is the 8x…., means how much larger an object appears
Lens Diameter, this is …x21 lens diameter in Millimeters. wider lenses allow more magnification and light sensitivity
Eye Relief,  the distance between your eyes and the ocular lens
Water-resistant or waterproof – prevent inner optics from getting moist and fogged-over
Coated lenses – improve image qualities and contrast
Low weight – with usually around or just below 10 ounces compact binoculars are lightweight
Advantages of the best small binoculars
Fit easily in any bag or pocket
Their small size and low weight make them excellent backup binoculars.
Suitable for kids – due to their small size and low weight
Use them in concerts or in theaters, when far from the stage
Compact binoculars can be used at low distances
Small compact binoculars can be carried around the neck ready to be used when one must react quickly
Your hand will not tire so quickly during long observation
Disadvantages of compact binoculars
Magnifications are limited
Lower image quality compared to normal binoculars
Smaller lens diameter limits the field of view
Less twilight performance through smaller objective lens diameter
No additional functions, such as image stabilizers, etc.